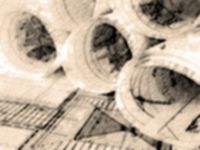 Timothy Bennett Architects continues a long history of providing quality innovative design services. With over 20 years of professional experience, Timothy Bennett founded this firm to provide clients with the comprehensive professional services, combining innovative design incorporated with thorough project administration, that his clients have come to depend on.
A full service architectural firm, we assemble teams of knowledgeable and skilled professionals and designers based on the needs of each project. Our experience covers Retail, Office, Hospitality, Industrial/Mixed-use, Athletic, and Medical projects.
From the most basic preliminary planning to full photo realistic computer rendered visualizations.
From basic permit documents to fully developed multidisciplinary design documents for comprehensive bidding.
From general assistance in budgeting finishes to full selection of finishes and furnishings.
From assisting your contractor in acquiring permits to providing regular field visits and construction administration.
Our goal and Daily Principle is to provide exceptional service and quality design at realistic and competitive fees.