Principal + Founder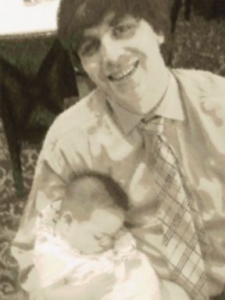 A R C H I T E C T –  A 20 year career predominantly at a boutique commercial focused firm, developing from intern to associate and then partner, has provided me with broad experience in practice and management. Professional experience includes developing clients, leading production teams, coordinating consultants & construction administration.
P R O J E C T   M A N A G E R –  Leads teams of designers and drafters in projects of various scope, complexity and size in the areas of Athletics, Hospitality, Office, Industrial, Retail, Healthcare, Residential & Land Development. Always with a concentration on quality project delivery through clear and consistent communication with all parties.
D E S I G N E R – Assisted clients to better consider their current and future needs through evaluation and collection of input from all departments and review of lessons learned. Always seeking opportunities to find value for the client in development of both immediate and phased plans respectful of budget and operational constraints. Image, social responsibility, sustainability, culture , staff retention, resource management, cost controls  are key elements considered.
L I C E N C E S ,     C E R T I F I C A T I O N S ,   A F F I L I A T I O N S
Illinois, Architect
Florida, Architect
NCARB Certified
Volunteer Pool of Highland Park
P A S T   P R O J E C T S (At Richard Preves & Associates, PC)

Chicago Bears, Halas Hall Expansion
Arlington Park Race Course Stables
Chicago Olympic Boathouse
Chicago Bears Branded Retail @ Soldier Field
Bob O'Link Golf CLub Remodeling
Chicago Rush, Training Facility & Offices
Rush North Shore Medical Center – Administrative Office Building
Provena Caton Farm Medical Center
Naperville Professional Center
Chicago Executive Airport VLJ Terminal
Olsun Electric Addition + Modernization
Edith LLC, Industrial Condos
Impact Networking, Distribution and Service Center
Impact Networking Headquarters and Demonstration Center
AGT Office Conversion
New Balance Regional Sales Office
Citypark Corporate Center
Citypark Parking Structure
A Child's Place Early Learning Centers
Niles Retail Building
La Fitness Exterior
Lynch Autogroup